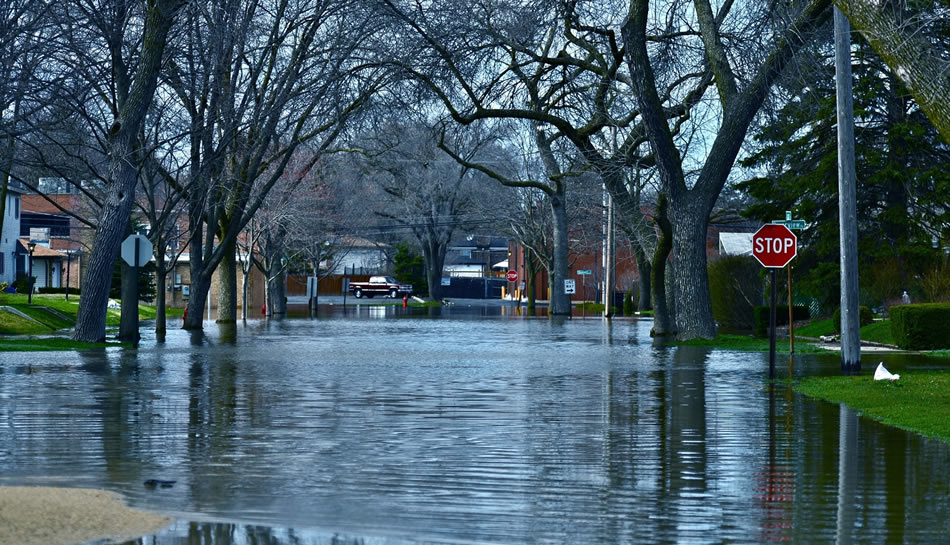 Provided By OS News
Hurricane Ian Leaves Massive Destruction in Inland Florida
Inland Florida has experienced severe flooding due to Hurricane Ian, which made landfall on October 6, 2022. The state was saved from the worst impacts of the hurricane until the very end, when the storm's heavy rainfall caused flooding in many areas.
Hurricane Ian was initially forecast to hit Florida's east coast, but it eventually made landfall on the state's west coast, causing significant flooding in inland areas. The heavy rainfall caused rivers and creeks to overflow, leading to widespread flooding.
Many communities in central Florida were affected by the flooding, with some areas experiencing water levels as high as six feet. Emergency responders were deployed to assist with evacuations and rescue operations, and many residents were forced to seek temporary shelter.
Arcadia, which is 50 miles north of Fort Myers and roughly 50 miles east of the Gulf Coast, was initially affected by the Category 4 storm as it moved east, delivering hurricane-force winds and severe rainfall to the state's interior. The Peace River spilling over its banks as it makes its way through Arcadia on its route to the Gulf of Mexico dealt a second blow.
The river, which is typically a slow-moving body of water where kayakers and alligators cohabit, overwhelmed portions of the city and many of the nearby farms and cattle ranches.
While Florida is no stranger to hurricanes, the flooding caused by Hurricane Ian was particularly severe due to the storm's slow-moving nature and heavy rainfall. As climate change continues to increase the frequency and severity of extreme weather events, it is likely that Florida and other coastal states will continue to experience significant impacts from hurricanes and other natural disasters.
Efforts are underway to mitigate the impacts of these events, including infrastructure upgrades, disaster preparedness planning, and initiatives to reduce greenhouse gas emissions. However, it will take a concerted effort from governments, businesses, and individuals to address the challenges posed by climate change and build a more resilient future for all.
In addition to the flooding, Hurricane Ian also brought high winds and storm surges to Florida's coastlines. Coastal communities experienced significant damage to buildings and infrastructure, and many residents were forced to evacuate in advance of the storm.
Despite the challenges posed by Hurricane Ian, Florida's emergency responders and local officials were well-prepared to handle the storm's impacts. The state has a comprehensive disaster response system in place, which includes emergency management agencies, local first responders, and volunteer organizations.
In the aftermath of the storm, many residents and businesses in affected areas are working to rebuild and recover. The process of recovering from a natural disaster can be long and difficult, but communities often come together to support one another during these challenging times.
Looking ahead, it is clear that climate change will continue to pose significant challenges for Florida and other coastal states. Rising sea levels, increased hurricane activity, and more frequent and severe heat waves are just a few of the impacts that are expected in the coming years.
If you are fighting with your insurance company to get your claim paid, call us today to advocate on your behalf. We will fight for you!

Florida Advocates – A Private Law Firm
If you need to file a claim with the help of a knowledgeable property insurance claim attorney, give us a call today, toll free at (855) FL-ADVOCATES, or (754) 263-4252.
TAG:
Hurricane Damage Claims Fort Myers | Hurricane Storm Claims Fort Myers